Black History Month: Becoming A Grey Area?
It's Confederates, For Kids! 
Spirited efforts continue to normalize Confederate President Jefferson Davis and graft him onto real Presidents Day, but now cracker apologists have raised their sights:
they are going after Black History Month.
Rickey Pittman has cranked out two soft-core black/Confederate books, and has managed to get into school Black History Month programs to promote them.
"Jim Limber Davis: A Black Orphan In The Confederate White House"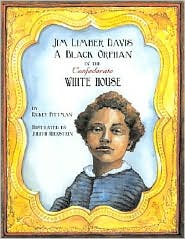 is about the literal poster child of Rebel apologists: surely Jefferson Davis couldn't be all bad if he "adopted" an African American orphan? 
And "Stonewall Jackson's Black Sunday School"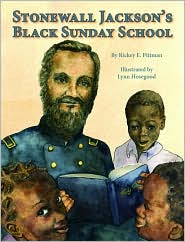 seeks to show how dedicated the famed Confederate general was to the spiritual life of the people whose enslavement he fought to preserve.
Past Forgetting, For Kids!